"Kawaii Candycore Makeup Brush Set - Pastel Rainbow Ice Cream Cone Powder Brushes": The cutest, kawaii makeup brush set designed to look like a flight of ice-cream cones, comes in rainbow-sherbet, vanilla, and chocolate-colored brushes with sugar-cone-shaped handles. Crafted for cuteness and practicality, these brushes have a thick rounded bristle shape, perfect for buffing and blending. With this set of four, you can dedicate one to blush, one to contour, one to highlight, and one to setting powder.

 

*Makes a great gift for your fave makeup artist (or MUA to be), cosmetologist, esthetician, kawaii collector, y2k/90s babe, or brand your own makeup kit with the cutest collections of makeup and tools - like these!

 

*More colors, styles, designs, and products at www.MidoriMakeup.com *

Product information:
Bristle material: lush, super-soft, artificial fiber
Brush handle material: durable premium plastic

Set package size: 7.08" x 5.90" x 1.18" (180 x 150 x 30 mm)

1 Complete set = 4 Pieces / Ice Cream Cone makeup brushes in rainbow sherbet, vanilla, and chocolate bristle colors with a sugar-cone-shaped handle.
Product Image: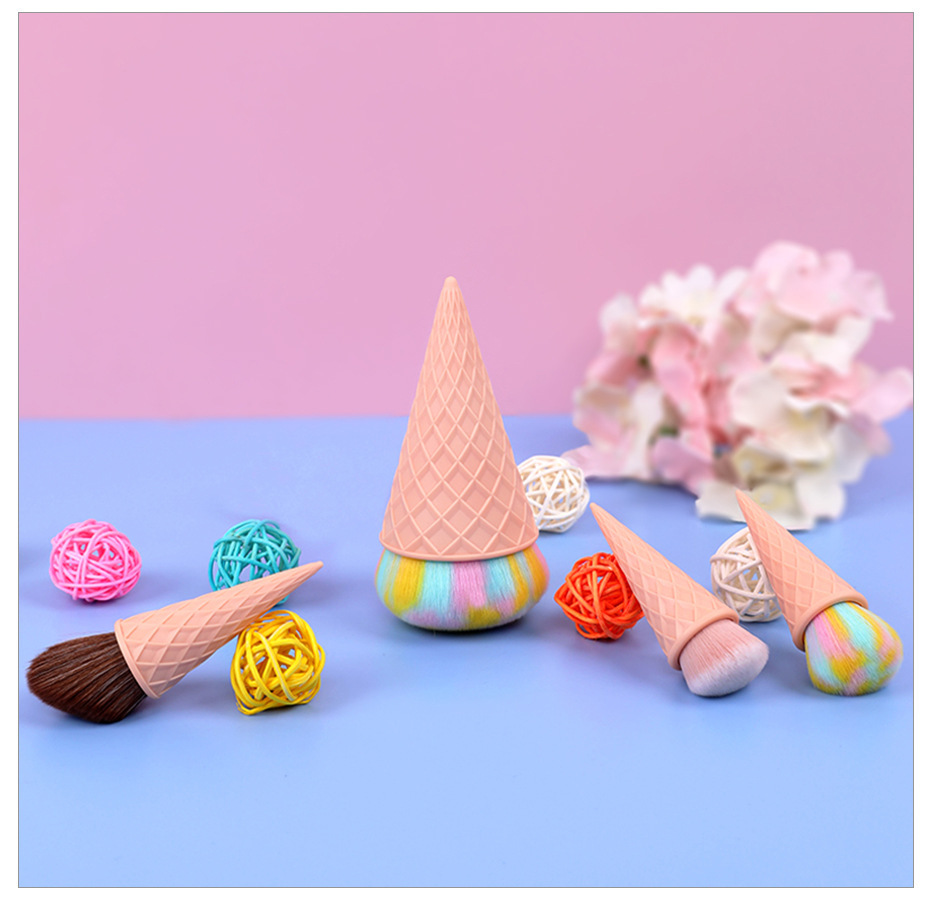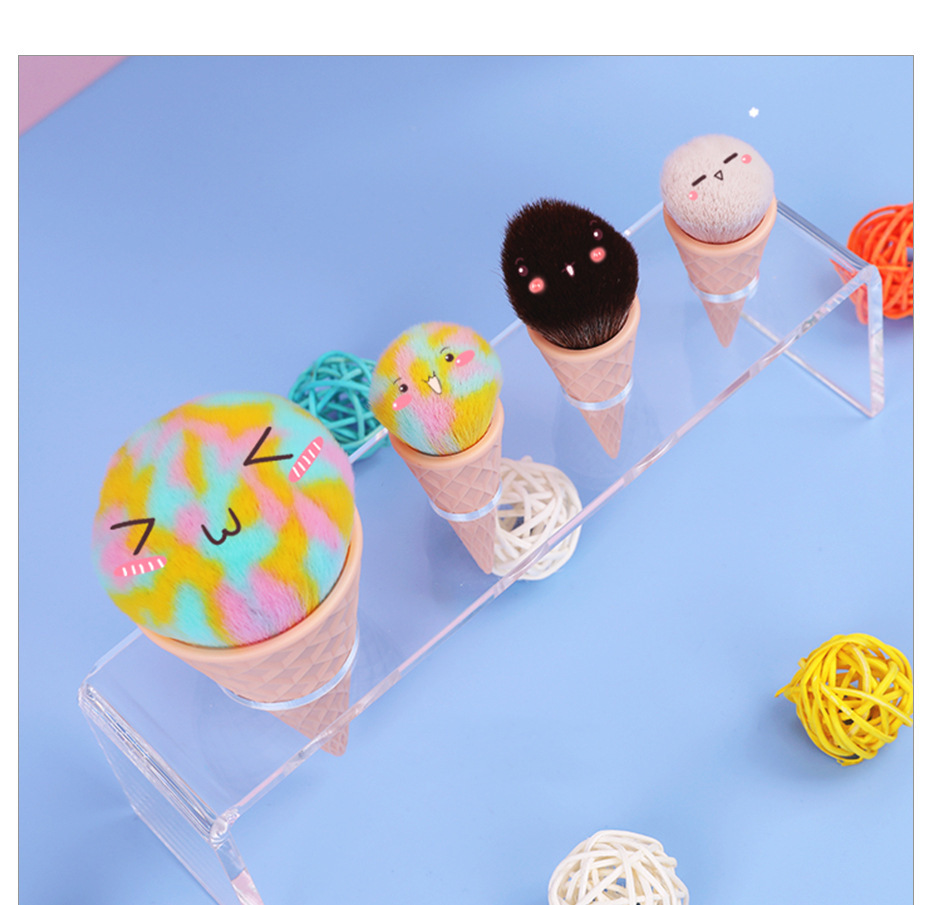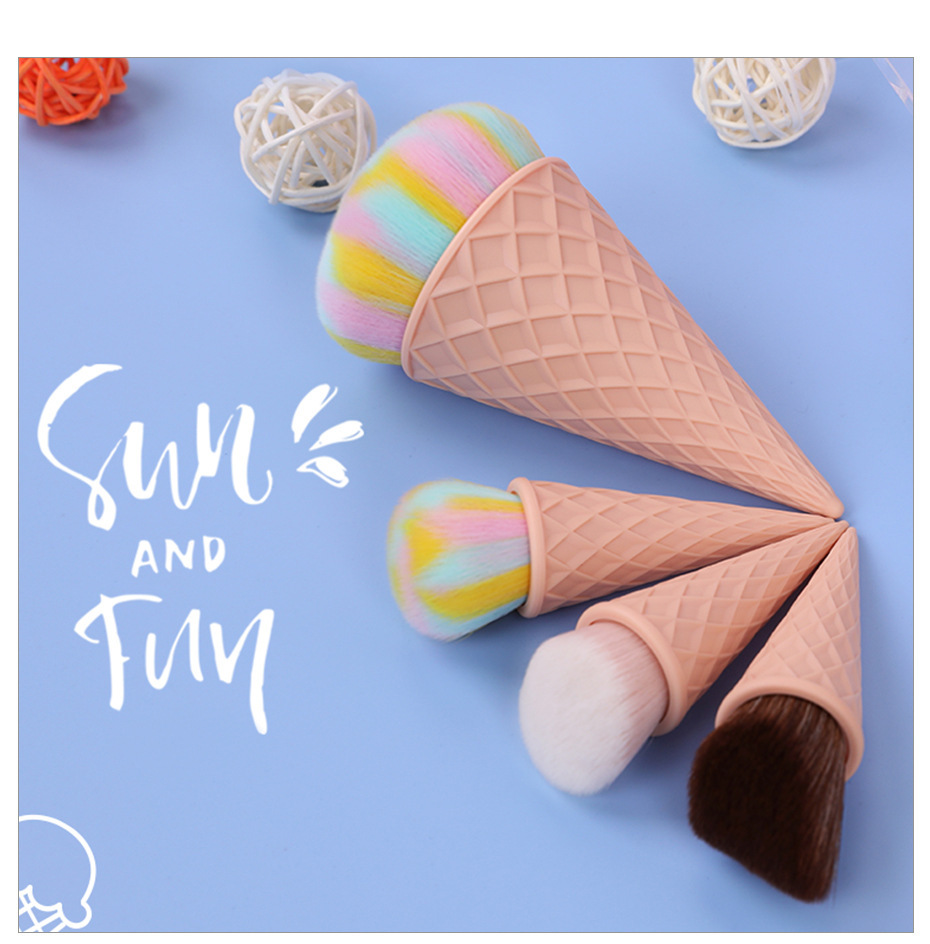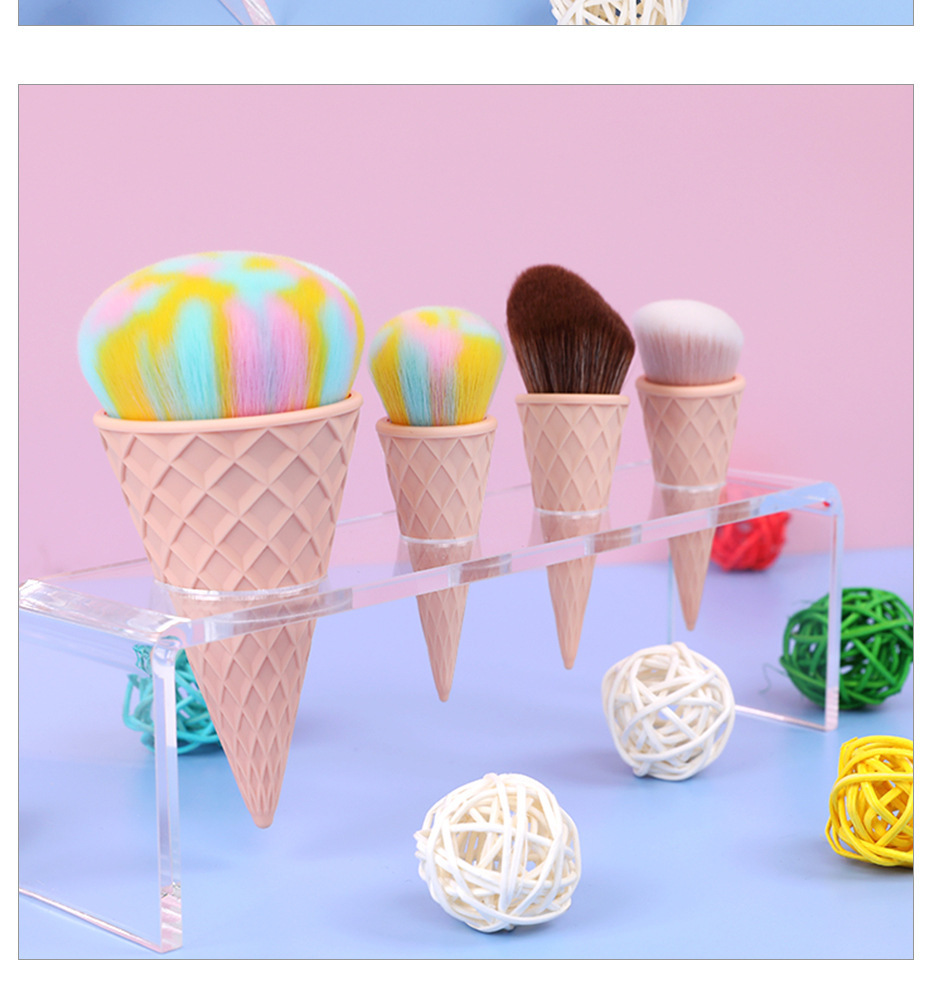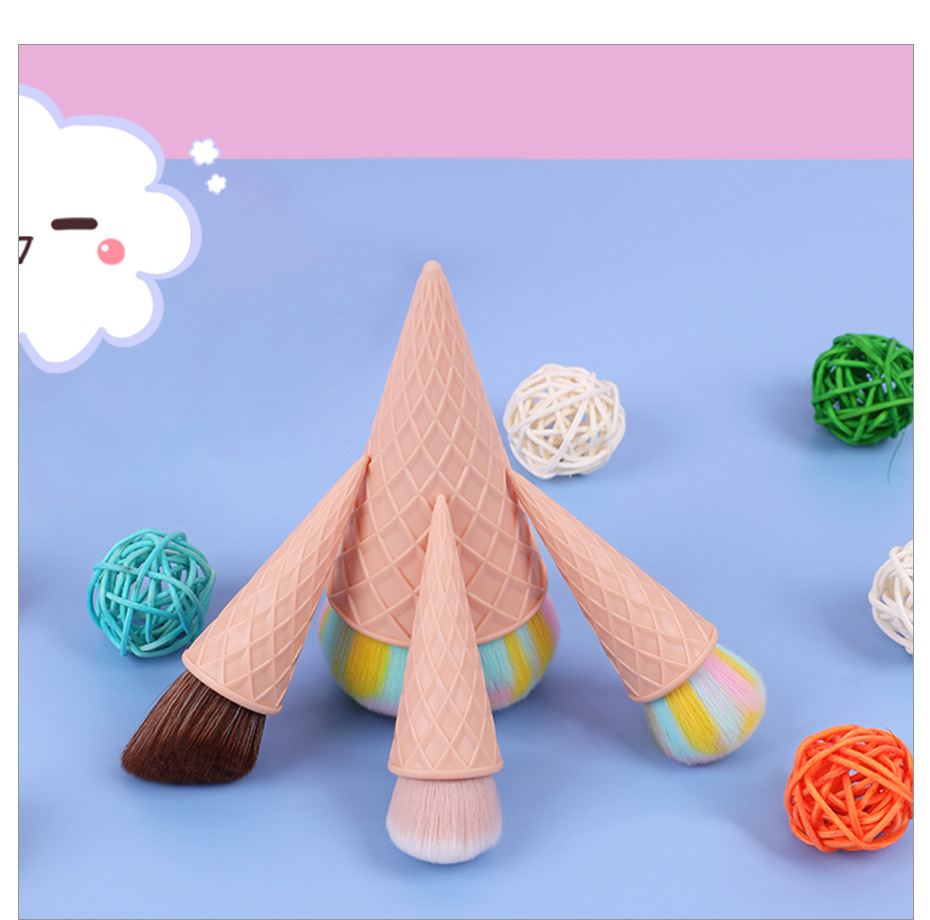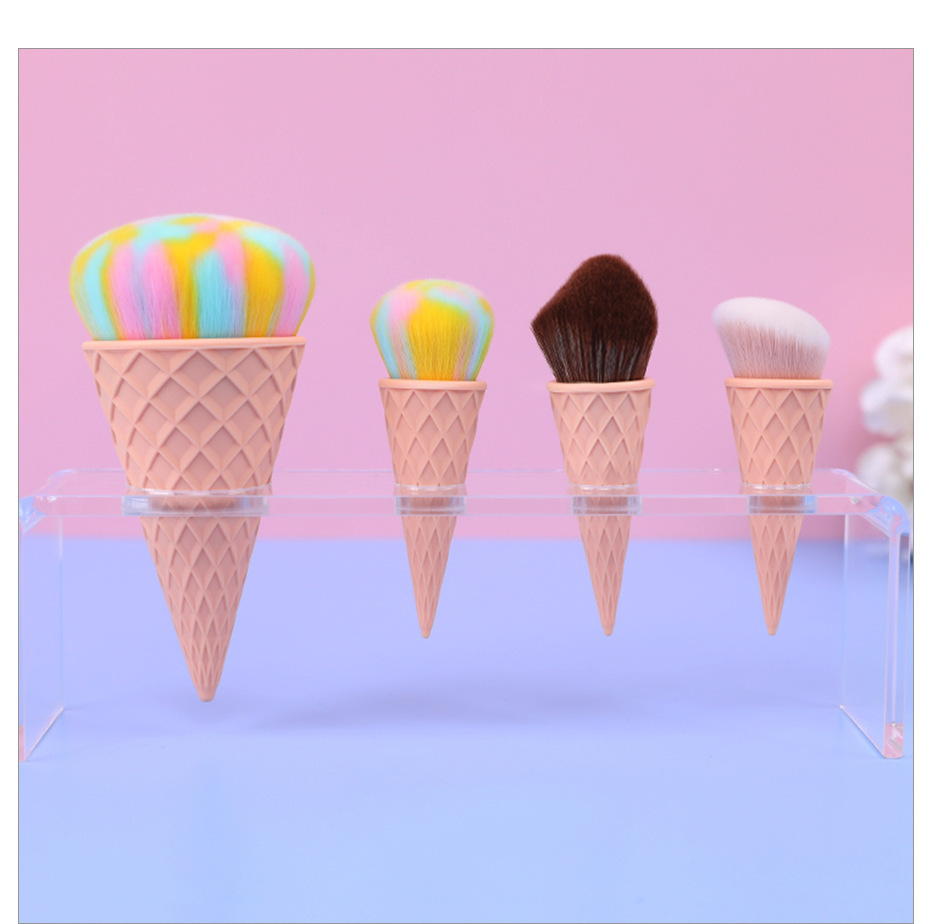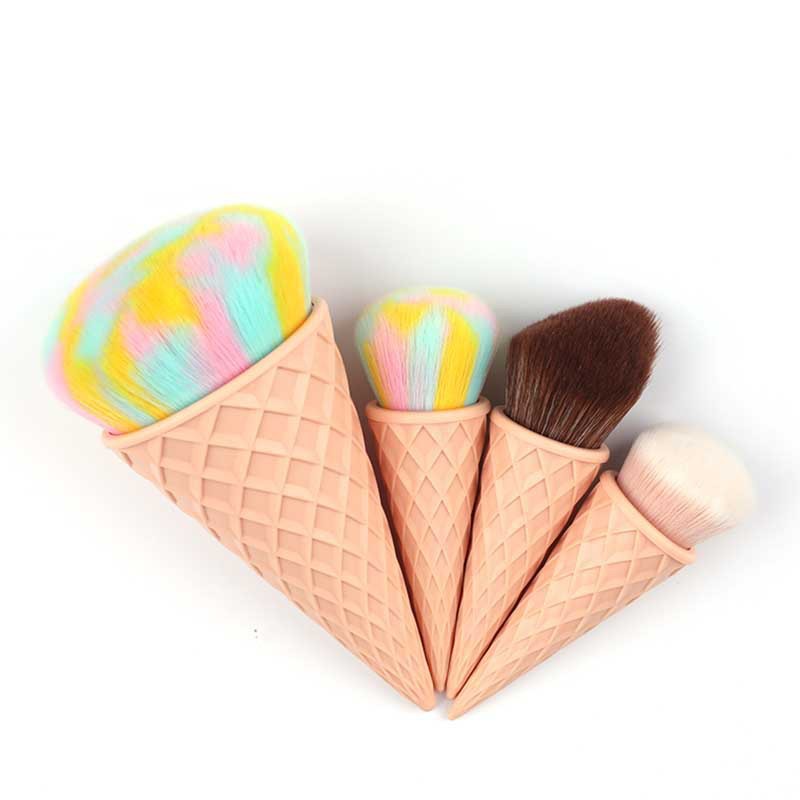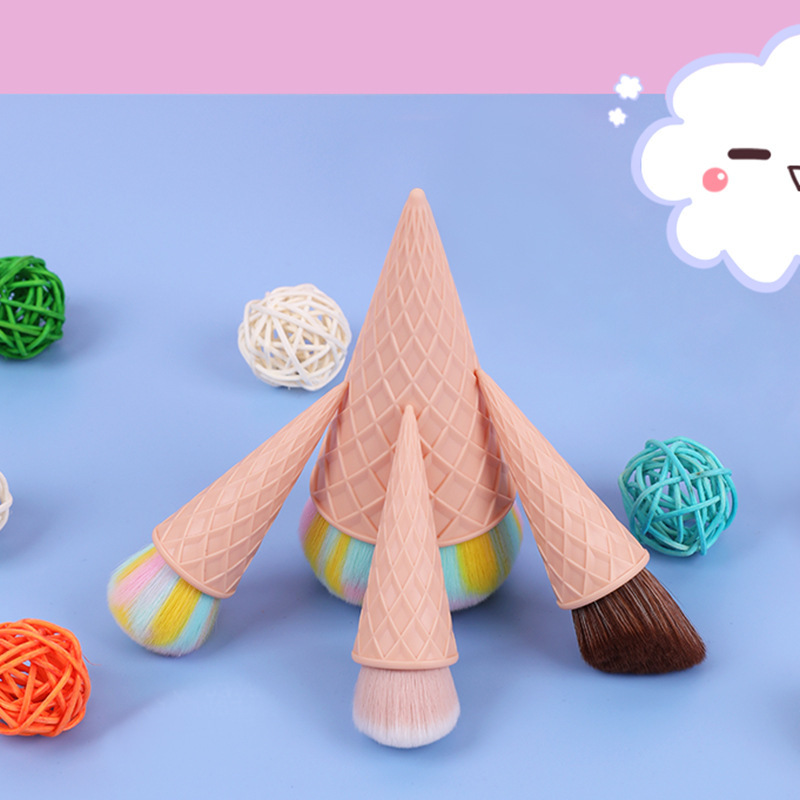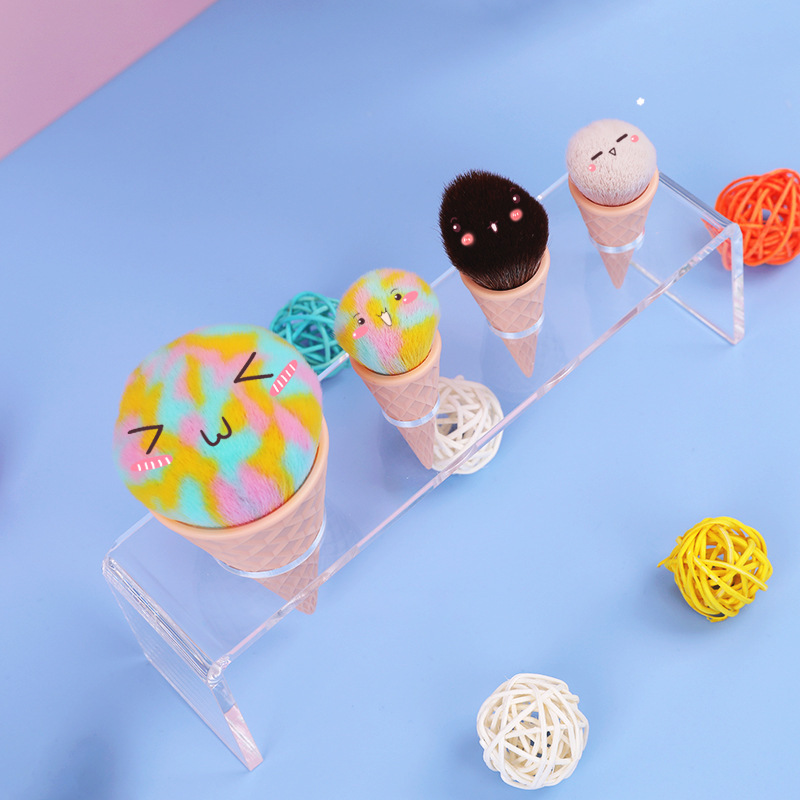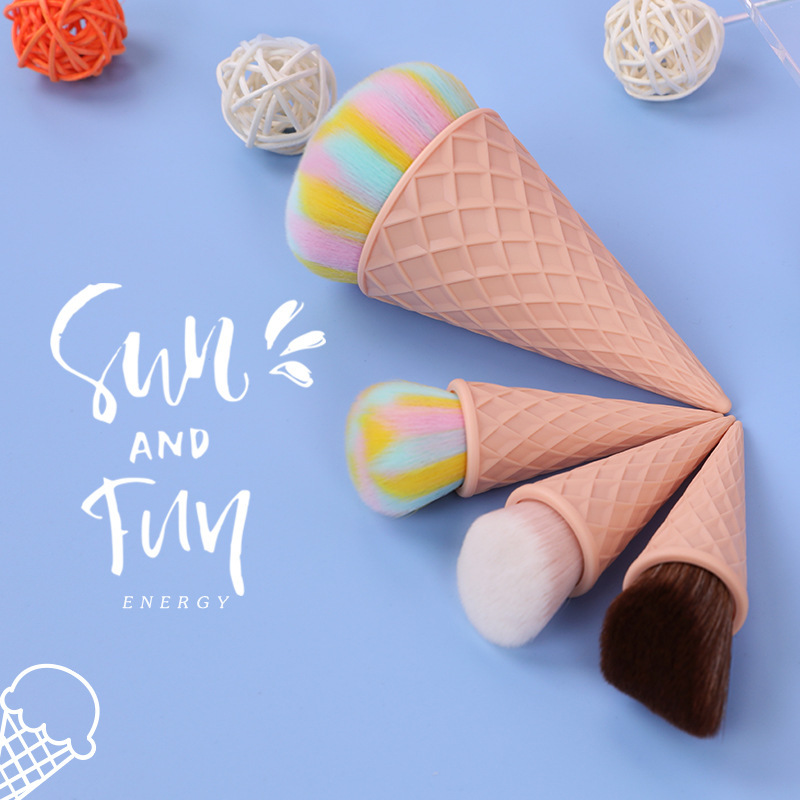 Kawaii Candycore Makeup Brush Set - Pastel Rainbow Ice Cream Cone Powder Brushes